---
I am happy to discuss possible commissions. Please email me at [email protected].
Spex
The University of Nottingham
Gas Turbine and Transmissions Research Centre 2016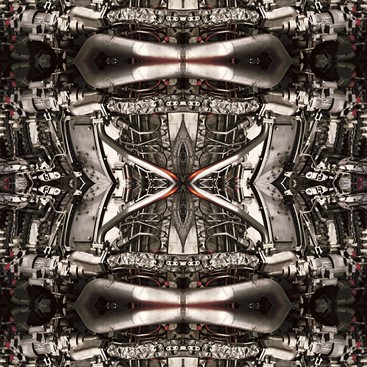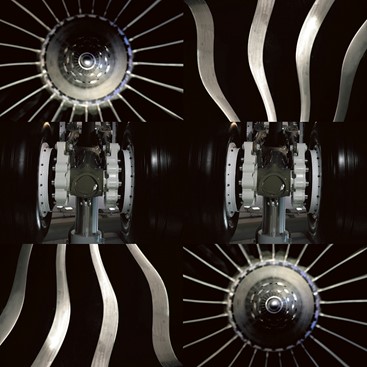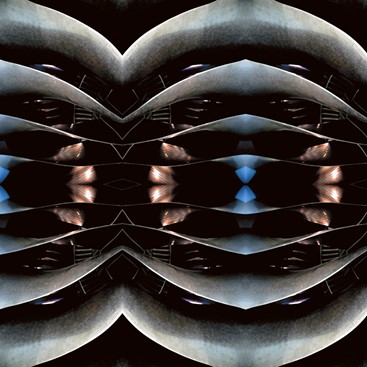 On July 4th 2016, we opened our new Gas Turbine and Transmissions Research Centre (G2TRC), the design of which we have paid particular attention to, to ensure that it forms the intersection between academic creativity, research excellence and engineering innovation. I was keen to include an artistic dimension and was delighted that we were able to work with David Bent to incorporate these modern aero engine works along one dimension of the main research and innovation space, to inspire our students and staff and to set our ambition clearly.

Prof. Herve Morvan FRAeS.
Director Institute for Aerospace Technology.
The University of Nottingham. UK
Royal International Air Tattoo
Air Tattoo Posters 2012-13-14-15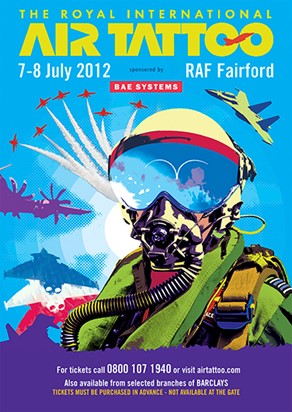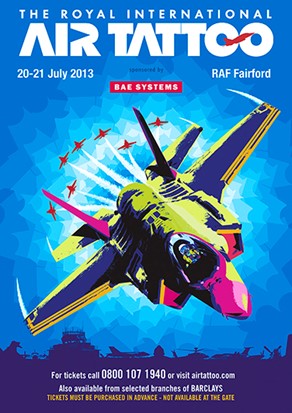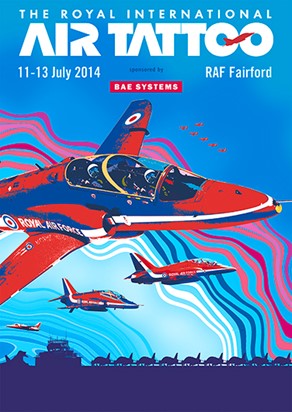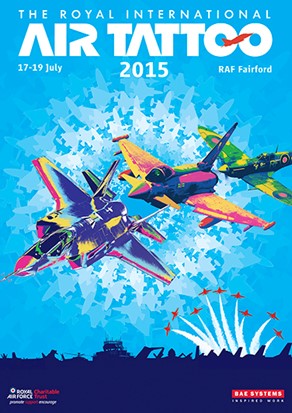 David Bent's love for and appreciation of the power and beauty of aviation adds a unique fourth dimension to his work that sets it above his contemporaries. Many of our guests at the Royal International Air Tattoo share his passion and consequently view David's work as an integral part of our celebration of the magic that is aviation.

Tim Prince OBE, FRAeS,
Honorary Vice Patron
Royal International Air Tattoo
Fairford UK.
Bournemouth Air Show & Bournemouth Arts University
Artist in Residence 2014-16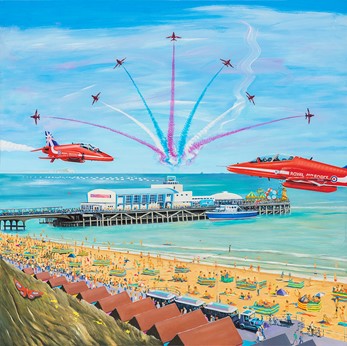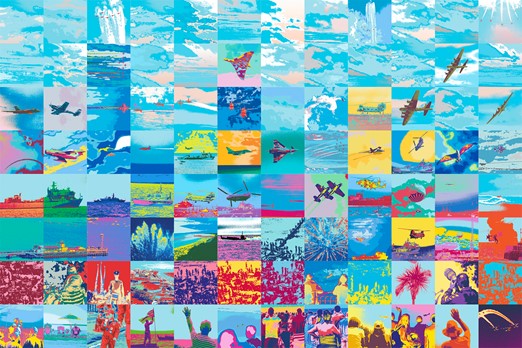 We were truly excited to host David Bent as our first official artist in residence at the Air Festival. David is world renowned for his leading aviation artwork and his stunning piece captured the Festival's colour, creativity, vibrancy and unique atmosphere. Equally so we look forward to welcoming him back in 2016 when David exhibits his outstanding work at the Russell Cotes Art Gallery and Museum.

Jon Weaver.
Bournemouth Air Festival Director UK.
Marshalls Aerospace
An original piece of art to commemorate the 50 year relationship between Marshalls and Lockheed Martin.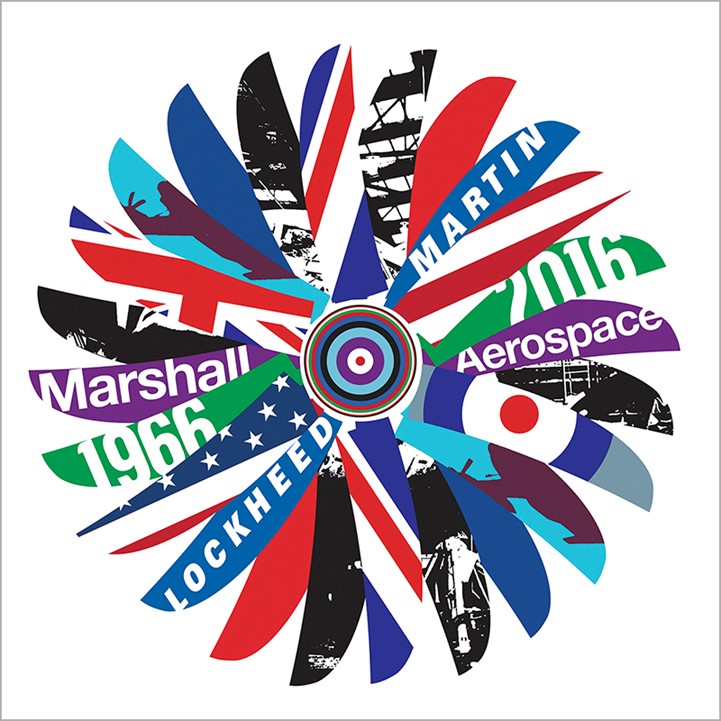 David Bent takes the time to really understand the subject. His passion, experience, determination and flair have been evident from the outset of this project. Throughout the creative process he has been a delight to work with. All in all, he has created a wonderful piece of art that delivers on so many levels.

Oliver Dury
Former Director of External Communications.
Marshall Aerospace Defence Group.
Breitling
A Celebration of the Red Arrows book 2015 & special edition art print commemorating RAF 100 2018.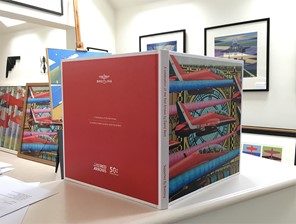 Leading modern aviation artist David Bent was first invited to collaborate as Artist in Residence with the Red Arrows in 2006. This remains a positive and enduring goodwill relationship and David is the artist most closely associated with the team. His work is exhibited on the walls of the team's Lincolnshire home base of RAF Scampton, including in the crew briefing room. With wonderful use of colour, expert detail and creativity, his work perfectly showcases both the excitement of flight and its inherent beauty. David's art reflects the precision and engineering excellence of the Royal Air Force Aerobatic Team. In addition, he captures the imagination of those who see and are inspired by his pieces - just as the Red Arrows do with every performance and display.

Andrew Morton.
PR Manager,
The Red Arrows, RAF Scampton UK
Saab Technologies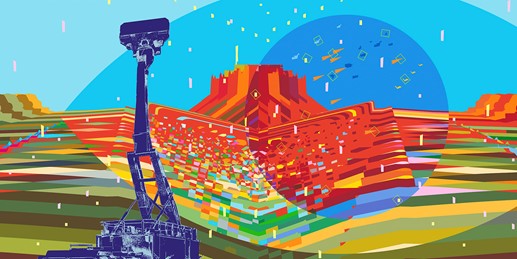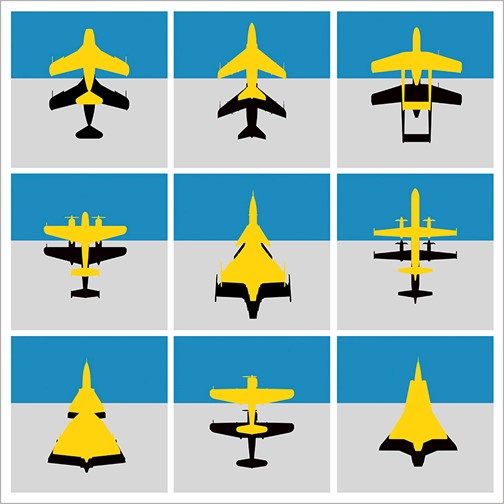 2019 was an important year for Saab in the UK and so it was important to work with an artist that could harness our narrative; David Bent's modern clean artistic style cuts to the very essence of what Saab is about. Our commitment to our relationship with the United Kingdom has stood strong for the last 40 years, and we expect it to grow.

Nicholas Clark.
Vice President,
Head of Corporate Affairs, Saab UK
Farnborough Aerospace Defence and Security
It takes quite a mind to see through the everyday and to create complementary artwork of outstanding dynamism. David has that mind and we at Farnborough International Airshow are privileged to share the experience.

Trevor Sidebottom.
Previously MD Farnborough International Airshow UK